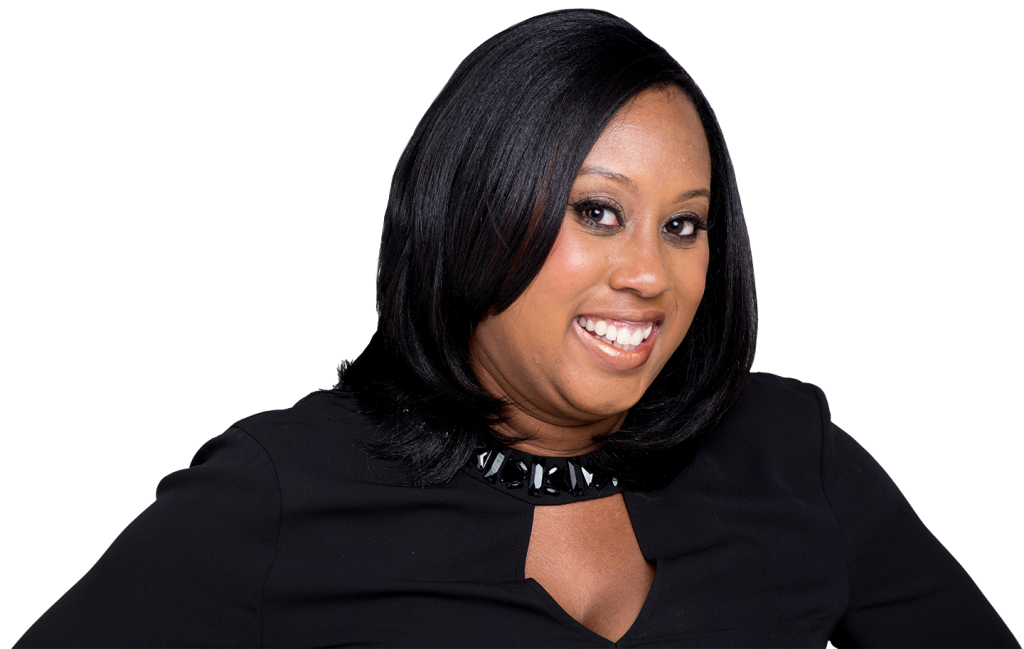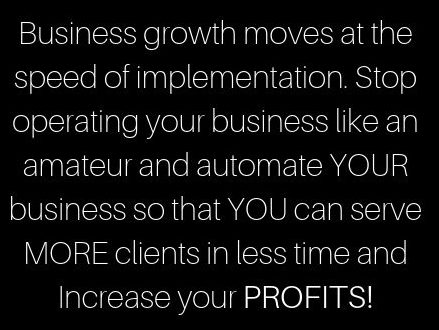 [Free Video] How to Jump Start Your Email List


You don't have systems or processes in place to manage and grow your business like a pro.
You are still piecing your biz together after every client you acquire, hoping, and praying that everything goes well and you will make time later to get everything in order.
You have several ideas, but you don't know how to monetize them, and marketing makes you want to run for the hills.
You want to wake up and create predictable revenue and results for your business with ease, and you are on a quest to figure out how to create that reality for your life.You are struggling with being consistent because you don't know what to focus on, and if you have access to a "road map," you need help implementing the plan, and you need accountability to ensure that you follow through.
Honestly, you are sick of yourself.
You have slayed your corporate positions, but this entrepreneurial life has you in stitches because there are way too many moving parts than you bargained for.
You know you can exceed your revenue goals; it just feels like you are drowning, and quite frankly, you are burnt out just thinking about everything that you are required to "master". You have too much to do, and the more you do, the more work you create.
You are stuck at an income ceiling due to a lack of systems to support your desired level of growth you want to experience. You aren't able to focus on new initiatives and projects because you are too busy working on things that should be automated. You aren't willing to throw in the towel, but you have considered it because you didn't start a business to become a slave to it.
You know structure is critical for growing your business, but you don't know what that looks like for your business yet. You want a fully automated business that feels personable and authentic. You refuse to compromise the integrity of your brand just to make a dollar. You want to provide a solid experience for your clients that keeps them raving about the results that you helped them achieve.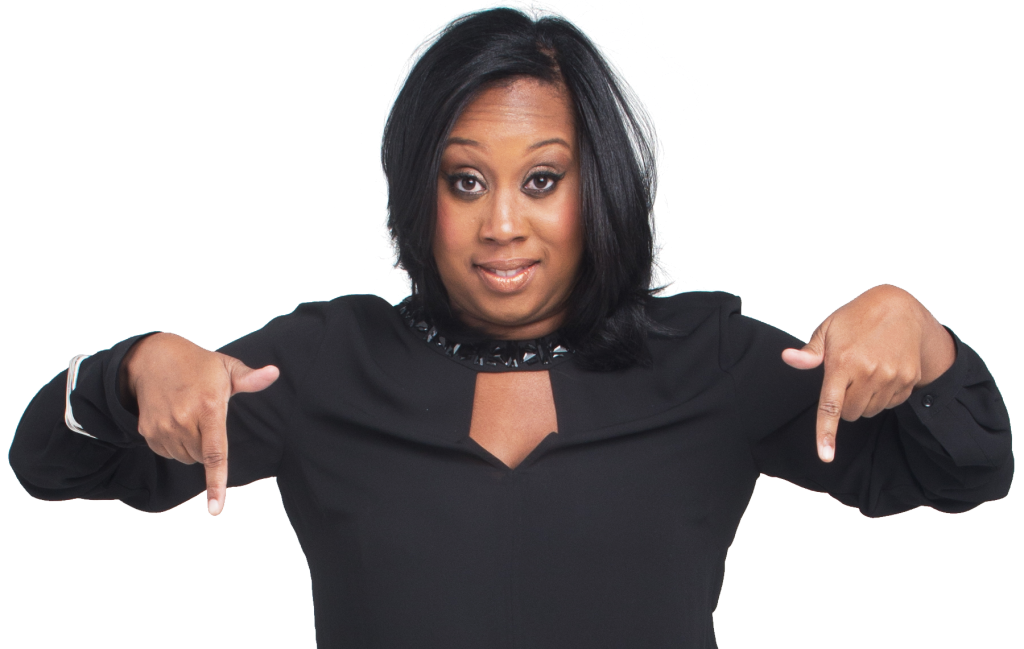 You recognize the need to master the intricacies of running an online business—graphics creation, copywriting, sales funnel construction, unraveling the complexities of email marketing, delving into the realm of Facebook ads, and more. However, the sheer magnitude of these tasks overwhelms you.
Despite your skills, you find yourself in a visibility void, struggling to articulate your offerings in a way that resonates with potential clients. Instead, you attract individuals who are lukewarm about pursuing their goals and remain indecisive about committing to working with you. Your desire is to seamlessly operate within your zone of genius 24/7.
You're prepared to crush your goals unapologetically and believe it's high time for everything to align positively.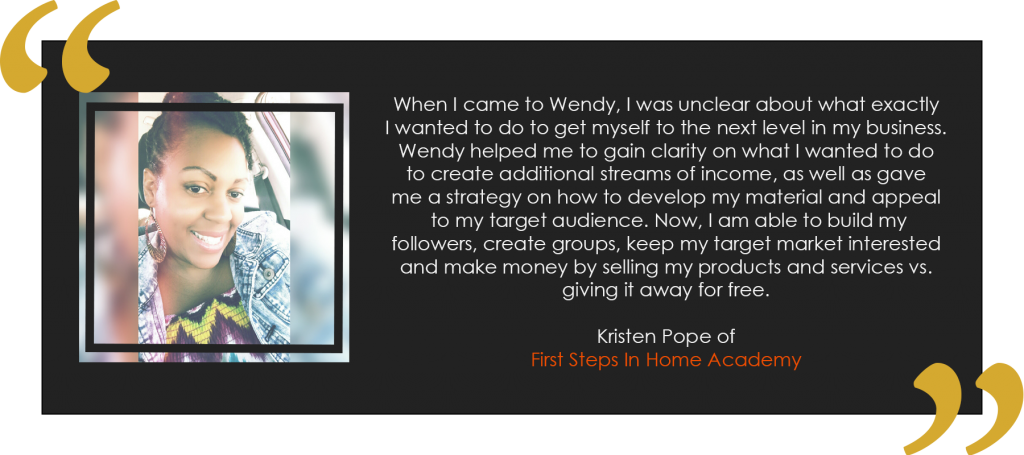 Automate to Profit ™️ 
It's Time Build Your Backend Systems & Framework
Your 30 Day fast track to consistent revenue and a seamless client experience. 
In this exclusive one-on-one "Done With You" and "Done For You"VIP experience, we will restructure your entire business to align with your vision and genius. You'll share your goals, and I'll make them tangible step by step, so you can finally turn your dreams into reality. Here's what you can expect from "Automate To Profit:
Optimize existing business practices for your desired outcomes.
Set up advanced tech solutions to streamline your operations.
Create a plug-and-play strategy for effortless service and product fulfillment.
Design systems that retain your best-paying clients and attract new ones.
Liberate yourself from administrative tasks and work smarter, not harder.
Who is this offer for?
The Overwhelmed Strategist: You're a small business owner or solopreneur constantly struggling to charge what you're worth. You're overworked and undercharging and need the right systems to manage and grow your business effectively.
The Maxed-Out Expert: You excel at serving your clients but need help scaling your expertise to unlock more profitable revenue streams. Let us guide you to leverage your brilliance for long-term success.
You leaped into entrepreneurship on a whim, and to your delight, your business experienced rapid growth beyond your expectations. However, you realize that sustaining this pace isn't feasible as demand increases. It's time to step back and strategically slow down to implement the right "systems" to ensure nothing falls through the cracks and prevent you from missing out on life-changing opportunities.
Discover the freedom to embrace your genius zone while building an innovative, thriving business. This experience is perfect for Service-Based Business Owners, Solopreneurs, Consultants, and Professionals eager to Monetize Their Expertise and Optimize Their Operations.
Join the waitlist to get access to the full-service details.
Solopreneur Business Mastery Intensive
Clarity | Strategy | Implementation
In less than 90 minutes, you will get a personalized step-by-step roadmap on how to optimize your business operations and start getting the results you desire. 
The Solopreneur Business Mastery Intensive is the done-with-you experience where strategy and implementation converge to transform your business operations.
If you are a service based entrepreneur on a tight deadline, seeking to optimize your business systems and amplify your efficiency, lean in.
Picture this: Your website's unclear, inconsistent message leaves potential clients hesitating. Your onboarding process? Non-existent. Converting leads into loyal lifetime clients? An uphill struggle. And those deals you close? They end in lackluster experiences. You have had plenty of success stories and clients raving, but lately, your business hasn't produced results you can be proud of. You are at a fork in the road. You aren't ready to give up, but wondering what needs to happen for things to turn around.
You are tired of inconsistent revenue and missed opportunities due to scattered systems, and you are ready to do something about it, so let's change that.
Introducing the Solopreneur Business Mastery Intensive!
Imagine having your website, onboarding, service fulfillment, and sales pitch down to perfection. No more second-guessing, no more missed chances. Let's craft a seamless, efficient business engine.
Why Me?
I'm Wendy Nicole Anderson, your Business Systems Strategist. With over 10 years of experience turning businesses into well-oiled machines, I'll guide you through a comprehensive audit and offer actionable solutions. We'll dissect every process, fix what's broken, and design strategies for growth.
What's in Store?
Comprehensive Business Audit: Your website, operations, onboarding, client experience, and services – we'll analyze every corner.
Tailored Strategies: A customized roadmap for ideal client attraction, profit increase, and burnout escape.
SOP Development: Streamline operations with clear Standard Operating Procedures.
Strategic Brainstorming: Dive into targeted solutions for your business challenges.
Implementation Guidance: Step-by-step action plans to execute the new strategies you receive in this intensive.
Expert Insights: Personalized feedback so you know exactly where to focus your efforts.
Your Result: A Business That Thrives!
I'll help you articulate your brand, create systems that work, and become the go-to expert in your field. Say goodbye to undercharging, overextension, and missed opportunities. Embrace streamlined success.
Click on the button below to get the full deets of this experience and grab your session.
Scale Up Strategy Intensive
60 Min Strategy + Implementation Session
Ready to Get The Results You Deserve with Our Done-With-You Implementation and Strategy Session?
If you're on a mission to reclaim your time, master your focus, and establish yourself as the go-to expert in your field, this is your moment!
In your unique journey to success, sometimes, it just takes ONE key element within your business to supercharge your revenue, attract high-quality clients, achieve work-life balance, and position yourself as an industry leader.
For me, it was about creating a business that allowed me to be there for my children as a single mom, without missing a beat. Your goals, niche, audience, and offerings are as unique as you are.
But if you're determined to smash your goals this year, gain the freedom to live on your terms, and level up your business game, then it's time to embrace the power of systems and strategies.
It might not sound glamorous, but trust me, the right business systems and strategies can transform your life.
That's precisely how I transitioned from a soul-sucking 9-5 to becoming a 6-figure Service-Based Business Owner. I strategically implemented systems while juggling my job until I was ready to submit my resignation.
Let me ask: Where does your business need some TLC right now? Where do you see your growth opportunities?
Email Marketing Mastery (Convertkit/Mailchimp)
Social Media Marketing Savvy
Offer/Product Development or Fine-Tuning
Seamless Shopping Cart Set-Up (Samcart)
Efficient Scheduler Implementation (Acuity)
Crafting Exceptional Client Experience Workflows
Innovative Idea Brainstorming
If any of these areas resonate with you, I'm here to guide you every step of the way.
Let's shift your business together!
Click on the button below to get the full deets of this experience and grab your session.
5 Day Profit Clarity Challenge
It's Time to Focus on Income Generating Activities
Over the next five days, we'll explore essential strategies to elevate your business presence and boost your profits. If you are frustrated with not seeing the desired results in your business, start here.
Having social proof is crucial for business growth. Presenting testimonials the right way can make all the difference. You do great work. It's time you learned how to leverage your client's success stories.
If your products and services aren't selling as you'd like, it might be because your potential clients don't fully grasp the value of what you're offering. The key lies in changing up your language, ensuring that people understand what you provide. Remember, people only buy what they understand. It's time to do a full audit. This challenge will guide you through each offer to ensure it's being pitched the right way to the right people.
Crafting a compelling brand message is crucial for successful promotions. If you've struggled with presenting yourself effectively to the marketplace, I share a simple formula to follow to help you clarify your brand message. I walk you through this formula inside the challenge.
As entrepreneurs, we often shy away from daily "sales" activities, feeling uncomfortable with the idea of selling. Inside this challenge, I will walk you through an easy-to-implement exercise to help get more paying clients.
A lack of proper systems and processes can lead to lost momentum in your business. As creative entrepreneurs, we may enjoy "winging it," but that approach won't make you a profitable business owner. It's time to take charge and automate your business for growth.
Five days of clear and concise actionable steps. No fluff. Just clarity.
This challenge is on demand. Ready to get started?
Click the button below.