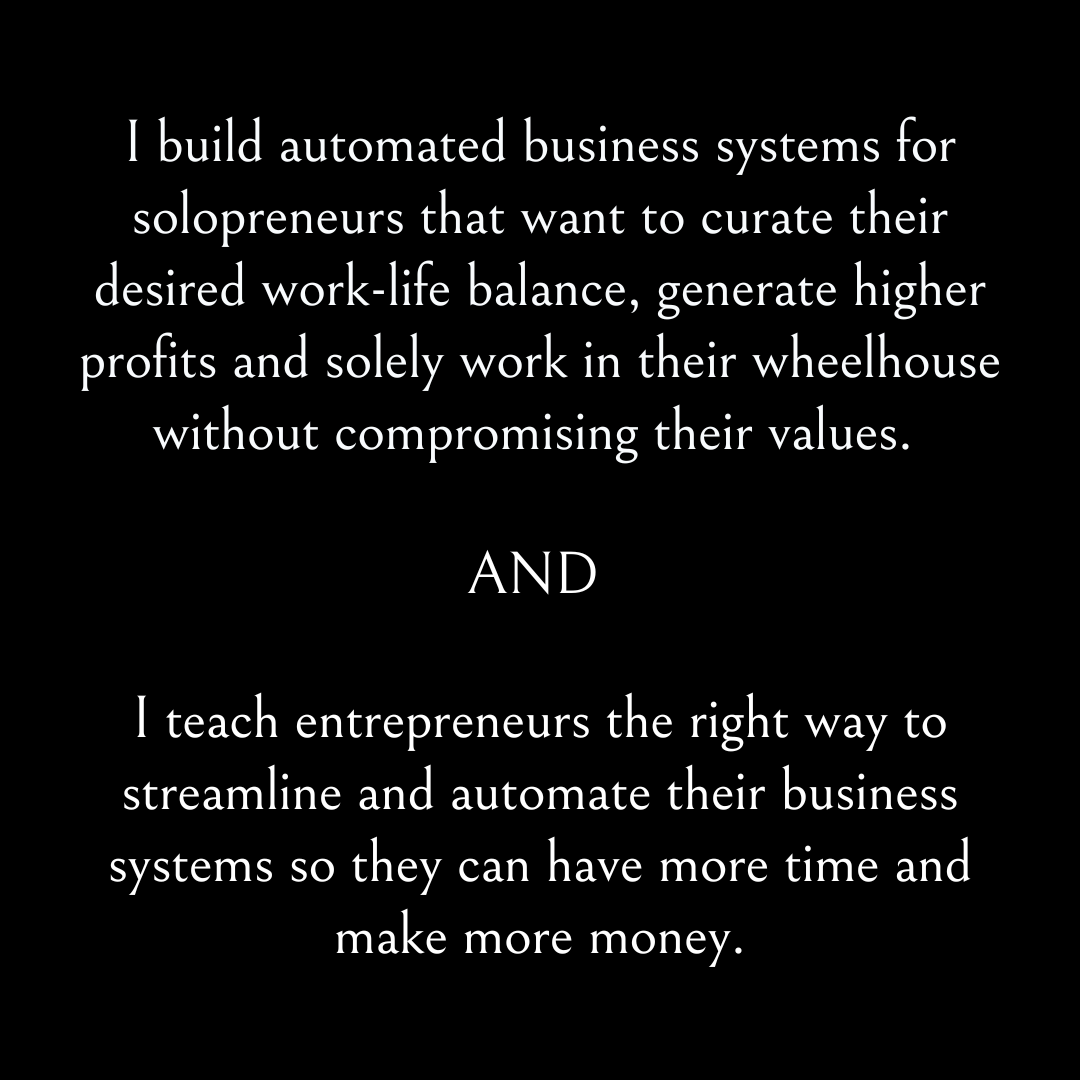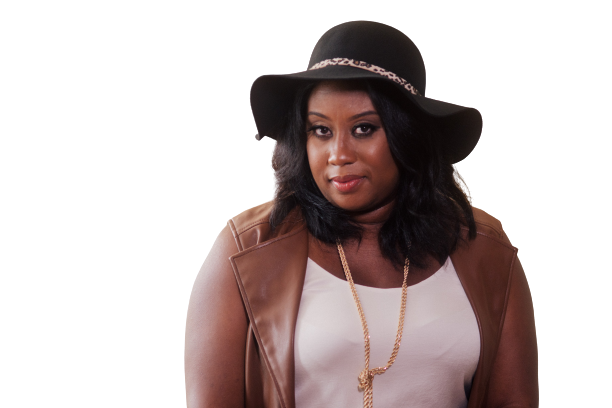 [Free Video] How to Jumpstart Your Email List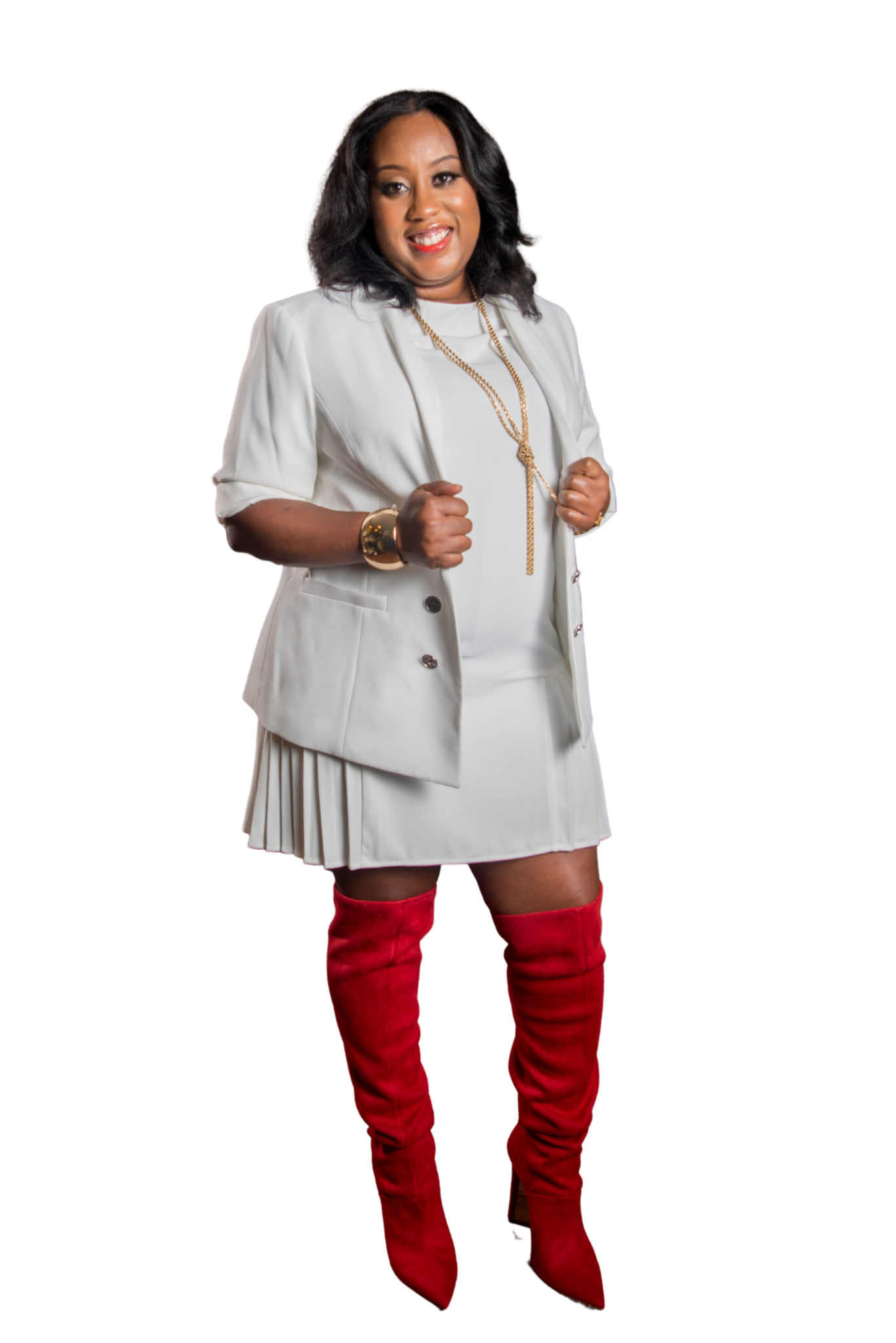 It's time to build out your backend systems and stop hiding. (And, you know it…)
You can't build and scale an irresistible, high-demand, service-based business if your systems are a hot mess. Because what got you here, won't get you 'there' – especially without the right systems, the right operations, and the right focus on execution. From marketing to customer service, to hiring to delivery/fulfillment, you deserve to own a business that can run itself, not one that runs you. So, this is your official pink slip to quit your time-draining, stress-riddled business and transform it into a cash machine that gives you peace of mind, unshakable profits, and an unstoppable legacy. Let's be honest. Your success story is catching fire, and opportunities are raining down like confetti. Referrals are streaming in from every direction, and your expertise is the talk of the town. The only hitch? You've been waiting to increase your visibility, send more tailored pitches, and accept invitations to prestigious networking opportunities and podcast interviews.
Why? Because deep down, you know your backend systems are not quite ready to handle the surge in demand. I get it—you've got the skills, the charm, and the clientele knocking on your door. But the thought of shouting about it from the rooftops makes you pause. Why? Because you're aware that without the right systems in place, the influx of opportunities could turn into a logistical nightmare and you don't want to leave a bad impression.
So, here you are, at the crossroads of success and chaos. Your business is a well-kept secret, but it's time to let the world in on the brilliance you bring. Picture this: a thriving enterprise where backend systems seamlessly support the demand, and your promotional game is as loud as your achievements. nailing your strategy, fine-tuning your systems, streamlining operations, and mastering sales.
It's time to to run your business like a fortune 500 company. This is possible as a solopreneur or small business owner with the right business systems in place.
Now, let's talk about you—because I specialize in helping three types of entrepreneurs achieve noteworthy results.
First up, The Scattered Visionary. You excel in your craft, but when it comes to running your business efficiently, you feel like a novice. It's always "catch-up mode," and you're eager for a reliable system to attract and retain the right clients. Let's be honest. You've launched your business but lack a standard automated hiring process, onboarding, or follow-up plan. You are tired of winging and want to impress potential clients from the start. Closing the deal is a hurdle because you don't know the right way to pitch your services, and when clients say yes, there's no fulfillment strategy in place to help you manage the service deliverables. Your goal is to attract clients both emotionally and financially prepared to work with you.
Next, the Overwhelmed Strategist. Finding clients? Not an issue. Charging what you're worth? That's a daily struggle. Your business has you trapped, leaving no room for flexibility or your best work. You're undercharging, overworked, and lacking the tools to manage and grow effectively. The demand is there, but without the right systems, you can't meet it head-on.
And for the Maxed-Out Expert. Serving your clients well is your strongest asset, but knowing the right ways to scale your expertise has quickly become a costly liability. You've reached your income potential with 1-on-1 clients and need help leveraging your brilliance to establish more lucrative, low-maintenance revenue streams.
If you're nodding along thinking, "Yes, this is me," then let's talk about the next steps.

3 Ways I Can Help You Grow Your Business!
Strategy | Systems | Sales
Your Strategy Solution
Brilliance To Bank
Your God-given talent has immense value – that you're likely not fully tapping into. I'll show you how to transform your brilliance into multiple streamlined forms of consistent revenue.
Your Operations & Business Systems Solution
Automate to Profit
You deserve an easier way to make more money without the stress. I'll teach you how to build workflows that optimize operations and increase income and profits. Together, we curate the right systems to position your brand to attract, serve, and retain high-paying clients.
Your Sales Solution
The Yes Framework-Sales Secrets to Lucrative Opportunities
To make sales, you must overcome the fear of asking. I'll guide you through the psychology of selling, teaching you to communicate your value effectively. Master the art of understanding buyer psychology and asking for the sale confidently, positioning yourself as the go-to service provider in your industry, regardless of your pricing.